Here's Danjo and Randy wearing my Siamese twins t-shirt from Two Percent. They insisted on wearing it together. I never thought it could be done this way. I was just worried if they would stretch my shirt. Haha. Cute no?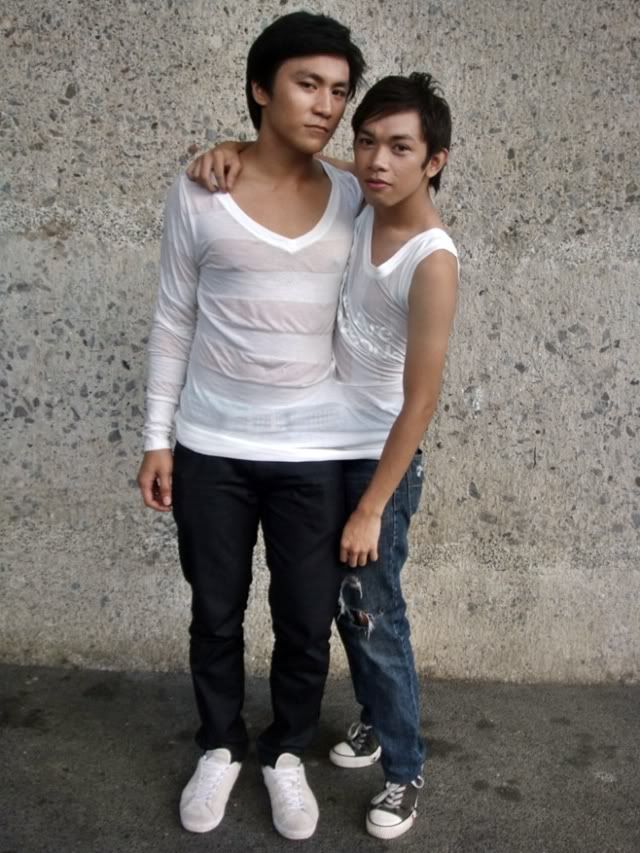 I was invited in a design contest at school. I'm still thinking if I'll join since I'm busy busyhan in September.
Nothing to blog these past days. My life is boring.