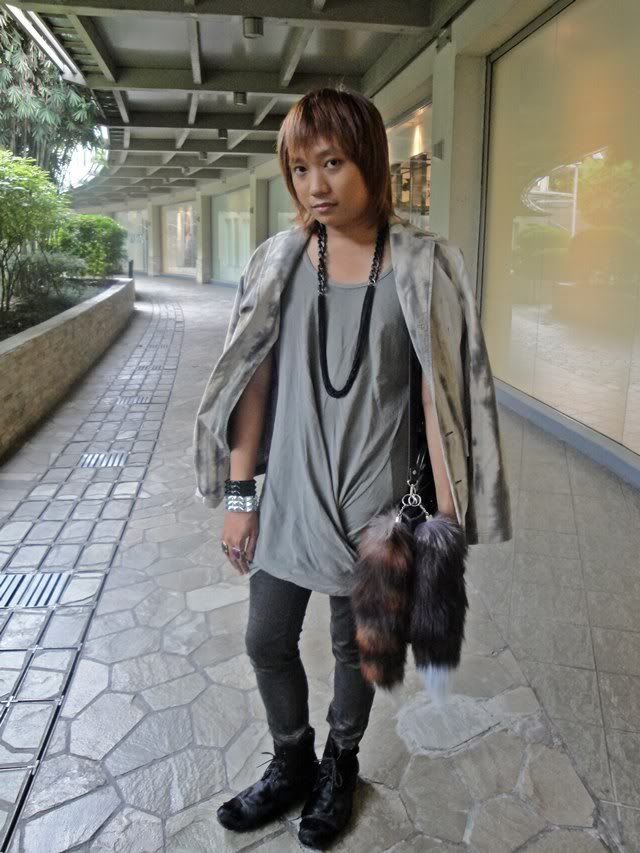 top: Initial, blazer: Indu Homme (both ukay), accessories: Landmark, shoes: ukay, fox tails: Divisoria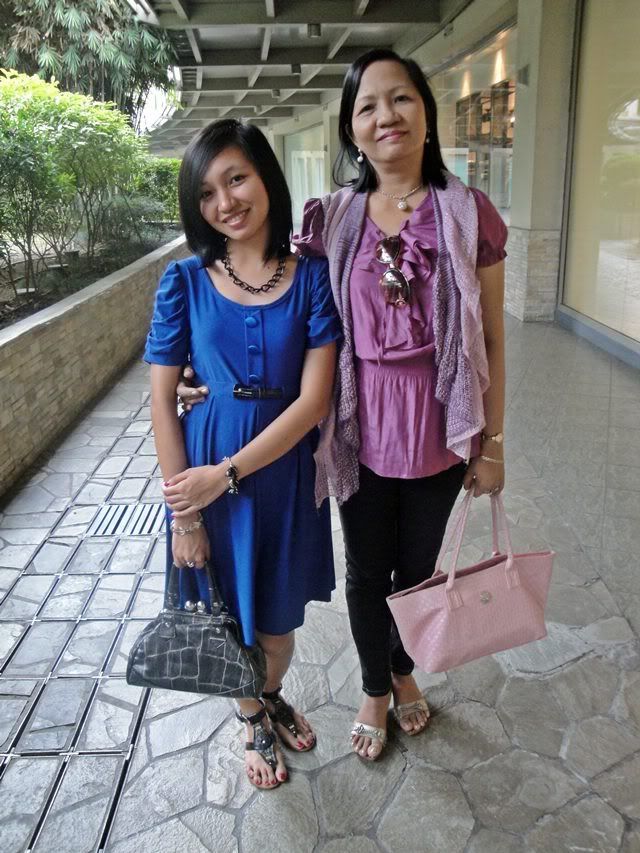 My sister and nanay.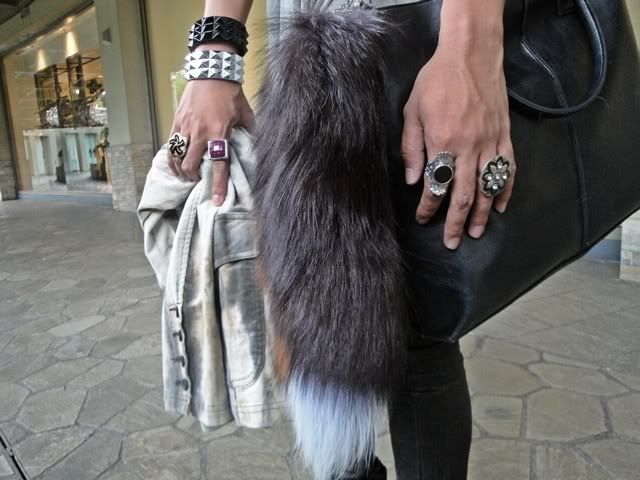 Finally. I have fox tails.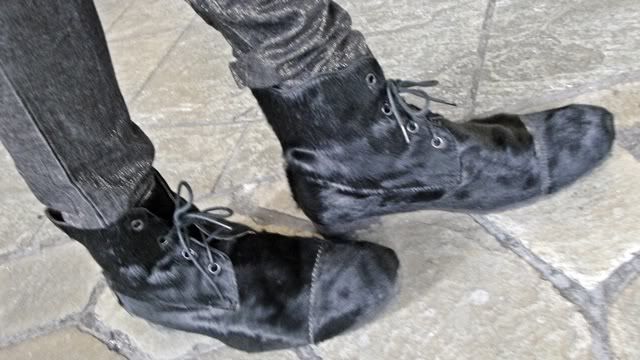 Fur shoes. Very Miharayasuhiro non?
This was one of those what-was-I-thinking days. The shirt was the first one my hands grabbed randomly in the closet then I thought the blazer would match it. I wanted to wear my new fur booties and fox tails. Then I went accessories shopping and just piled on what I bought. And ayun. We went out to watch How To Train Your Dragon. The setting of the movie was in olden Scandinavia during the time of the Vikings. Then nanay was laughing pointing out that I look like one. Onga naman nag mukha akong Viking. Ang tanong: malamig ba sa labas?
So the movie was amazing. Prolly the best animated film I saw… ever. Well, maybe not but it was sooo much fun. I never thought any film could top The Incredibles (which is my fave). It's even better than Up. I'm kinda surprised that this didn't get as much hype as it should have. Grabe. Your heart will race, then you wouldn't stop laughing, and suddenly you'd get teary eyed. Hay nako. I want you all to watch it. What I liked the most was it didn't insult the viewer's intelligence. The witty dialogues were spot on and the timing perfect. It didn't rely on slapstick to make it funny. Basta watch watch watch.